Hey everyone,
more out of accident then design my collection of Angelcynn models made a neat little host, which I also painted in my early Darklands days.
It plays quite nicely, also those frail wolves aren't easy to handle.
Well, truth be told, I had never planned to collect Angelcynn and would rather like to invest in my other hosts than expanding them.
So I'm hereby offering them for buy or trade.
SOLD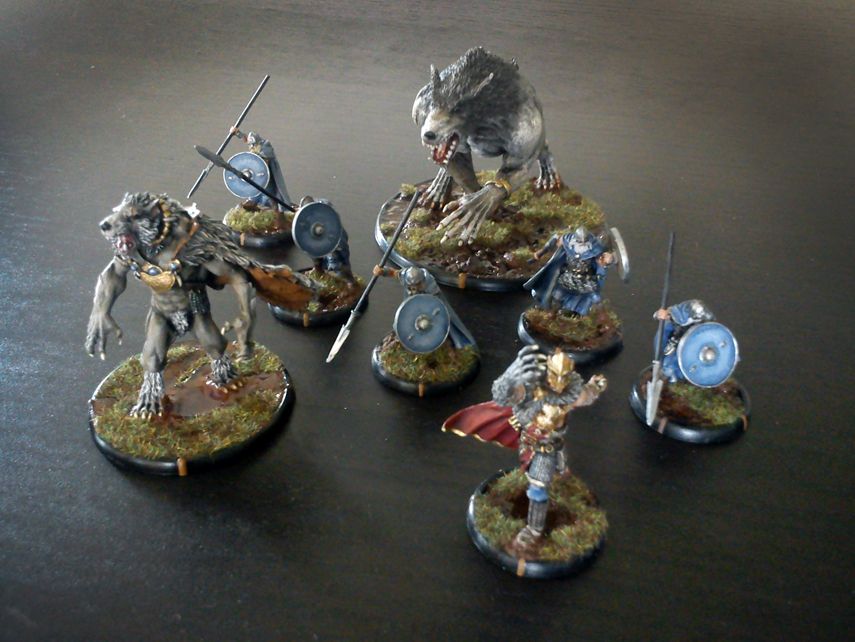 The host includes:
Penda the Bloody-Handed on foot (played as Forthegn for the encounter)
Creal, Waelwulf Thegn
5 painted Duguth
Creoda, Guthwulf
More pictures can be found in my blog:
http://xivlegion.blogspot.de/2014/06/da ... lcynn.html
This comes to
473 Gold
.
Also included are 5 UNPAINTED Duguth incl. command, which are build and basecoated black.
So add one more Duguth and you're perfectly set up for a 499 Gold game.
By the addition of a unit of Werwulfas and a Thegn you'd easily prepare the host for a skirmish. (Perfectly done by the Werwulfa-Set w/ Timoth from KS 2.5
)
As you hopefully understand I'd like to sell/trade the host as a complete group.
All the painted models come to exactly 100gbp RRP (not KS-prices) and due to them being (as you hopefully agree) nicely painted this would also be the price I'd ask for them plus 20gbp for the 5 basecoated Duguth.
I'd also be willing to paint the remaining Duguth in the same design for a small charge
So in total: 120gbp, shipping of course will depend on the location of the buyer.
As I said above I'd also be open for a trade, but my search for currently released models is limited. I would be interested in:
Definitely:
- Belech
- Malacant, Scecchus, Velchior and Erebius
Possibly:
- Anything Fomoraic beastmen that is not a Sronax, Mammax, Mallox or unmounted Gabrax
- Terror of Fortriu
So hopefully someone is willing to give my wolves a nice home
If you got any more questions, feel free to ask here or via PM.
Best Sven