Hello to all the peoples of the Darklands and beyond.
This blog will document my progress through the Darklands and Mierce Miniatures hobby.
I will be painting their wonderful miniatures and documenting any work in progress on any Darklands terrain or scenery projects (of which I hope their will be many).
I am generally a slow blogger and if you want a daily/weekly update follow me on Twitter @bishmeister1.
Firstly a little background about myself.
I have been involved in miniature painting for 27 years, 25 years solely spent on GW miniatures.
During the Mighty Monsters Kickstarter I discovered Mierce Miniatures and Darklands and could not resist the exquisite models.
Having built up a massive collection of miniatures over the years (most of which will sadly never be painted) I decided it was a good time to make the switch to spending my limited disposable income on quality models rather than accumulating quantity. This may also help with my pledge to paint every miniature that I own. So I jumped in and then the amazing models just kept coming and I couldn't resist.
I am now collecting five kindreds:
Erainn - it was the Fen Beasts that started my obsession with these guys, I also spend a fair bit of time in Ireland.
Fomoraic - what can I say, loads of massive beasts, Uthull is my favourite ever model, such an amazing sculpt.
Jutes - amazing looking Undead, I've always been a fan of skeletons, blame Ray Harryhausen and Jason and the Argonauts for that one.
Infernii - Just could not resist the best looking demon models on the planet.
Byzantii - I never intended collecting this army despite growing up in a village founded by the Romans and spending much of my childhood playing in the ruins of a Roman Fort but again the miniatures sucked me in.
Fortunately I have bought most of my miniatures through Kickstarter so have yet to receive them. This is fortunate as I am not overwhelmed by unassembled and unpainted miniatures.
I have painted one so far but it is a big one, Vaak, for the Fomoraic. I enjoyed painting at this scale and was using this model to try out my ice painting technique which I had never attempted before. I also tried out snow basing and grass tufts for the time.
I am happy with the results and am looking forward to painting Skaadi using the same technique when she arrives.
I used a Zenithal effect going from very light blue to very dark blue.
Enough words for now, here are the pictures of Vaak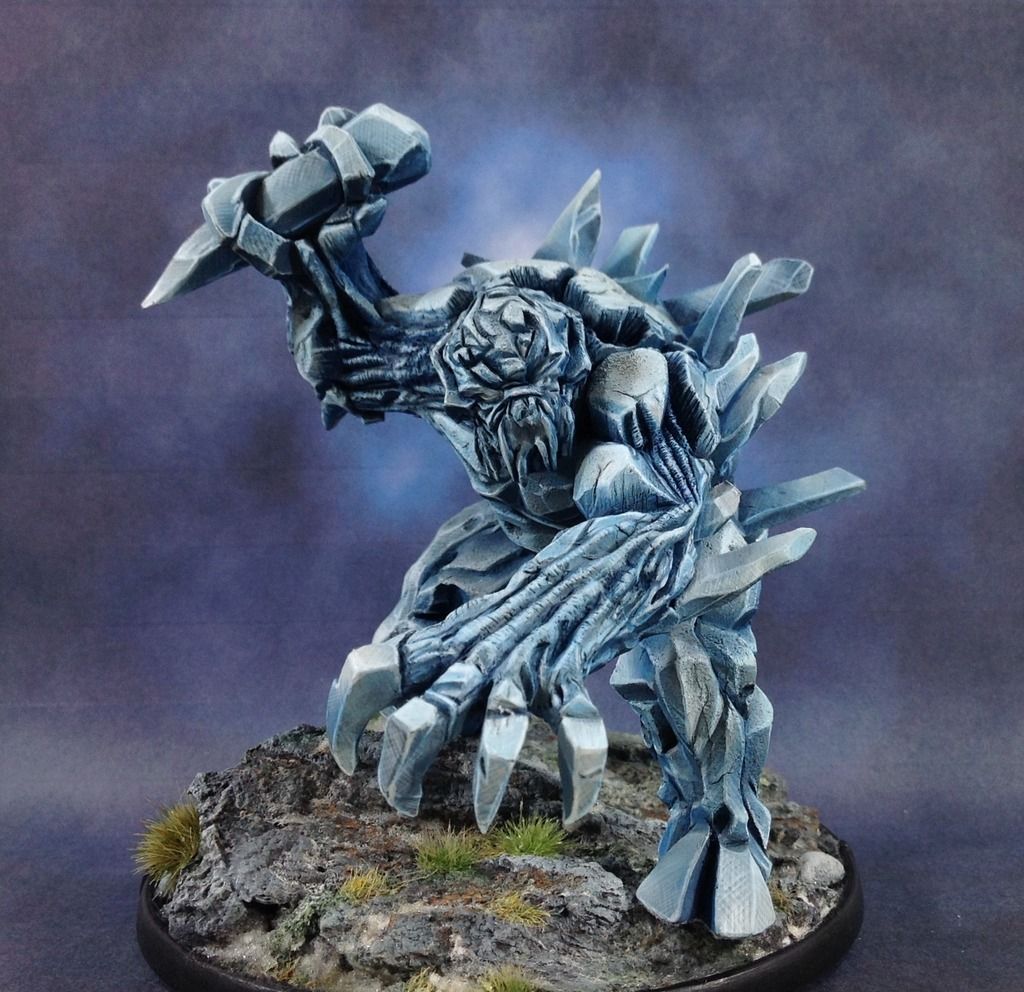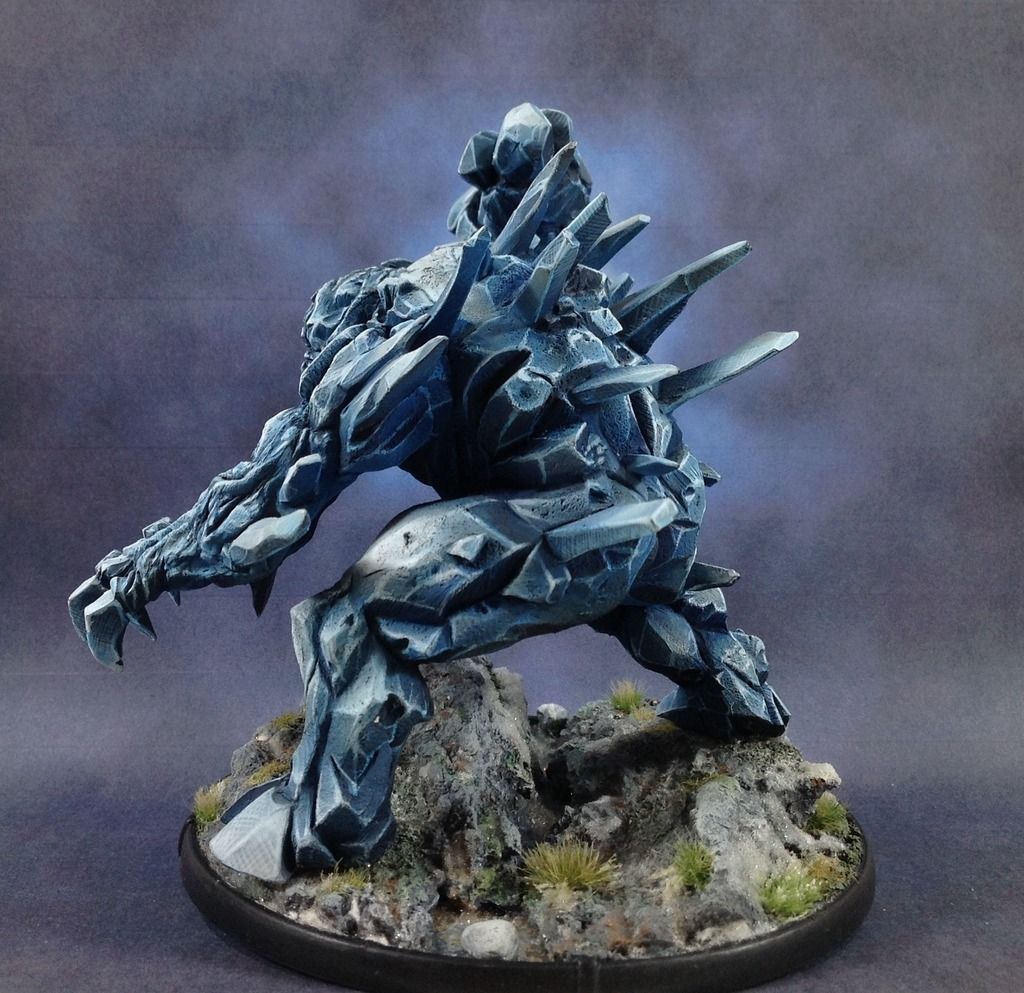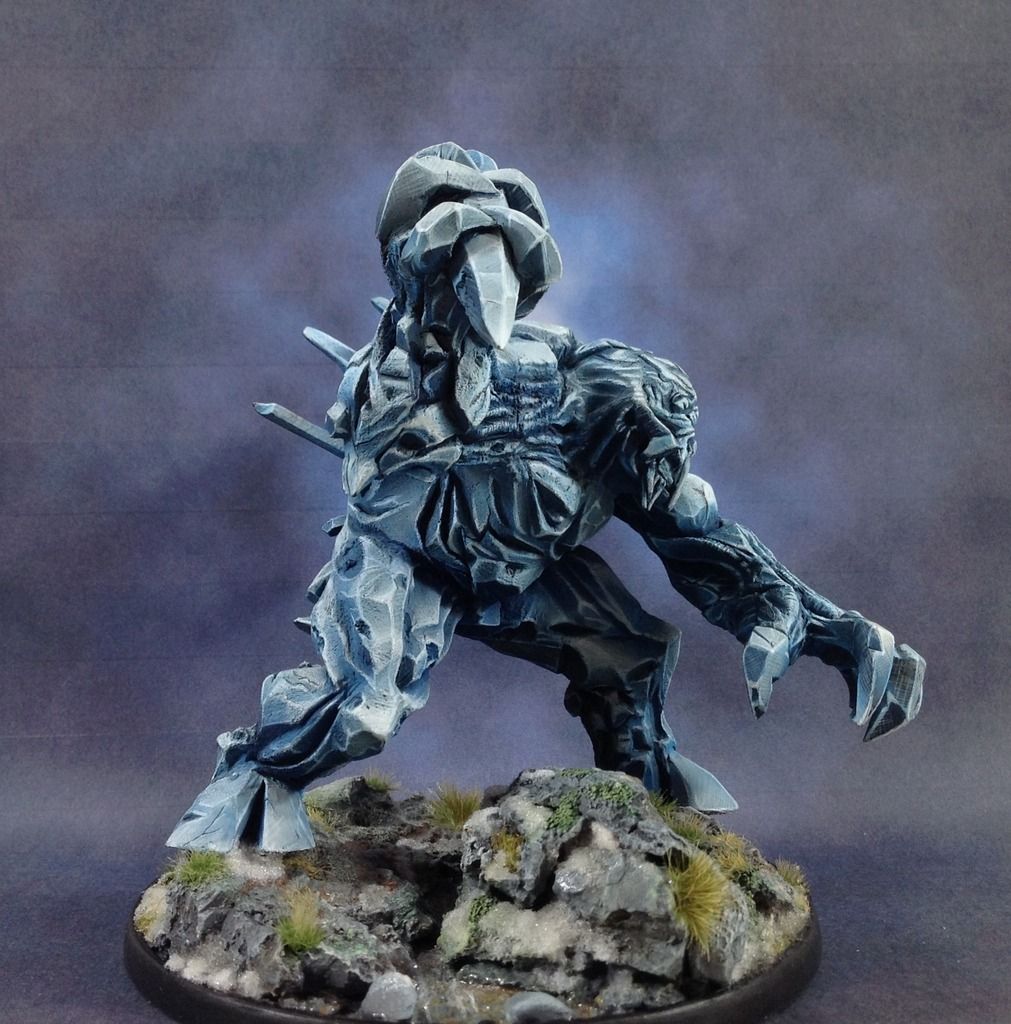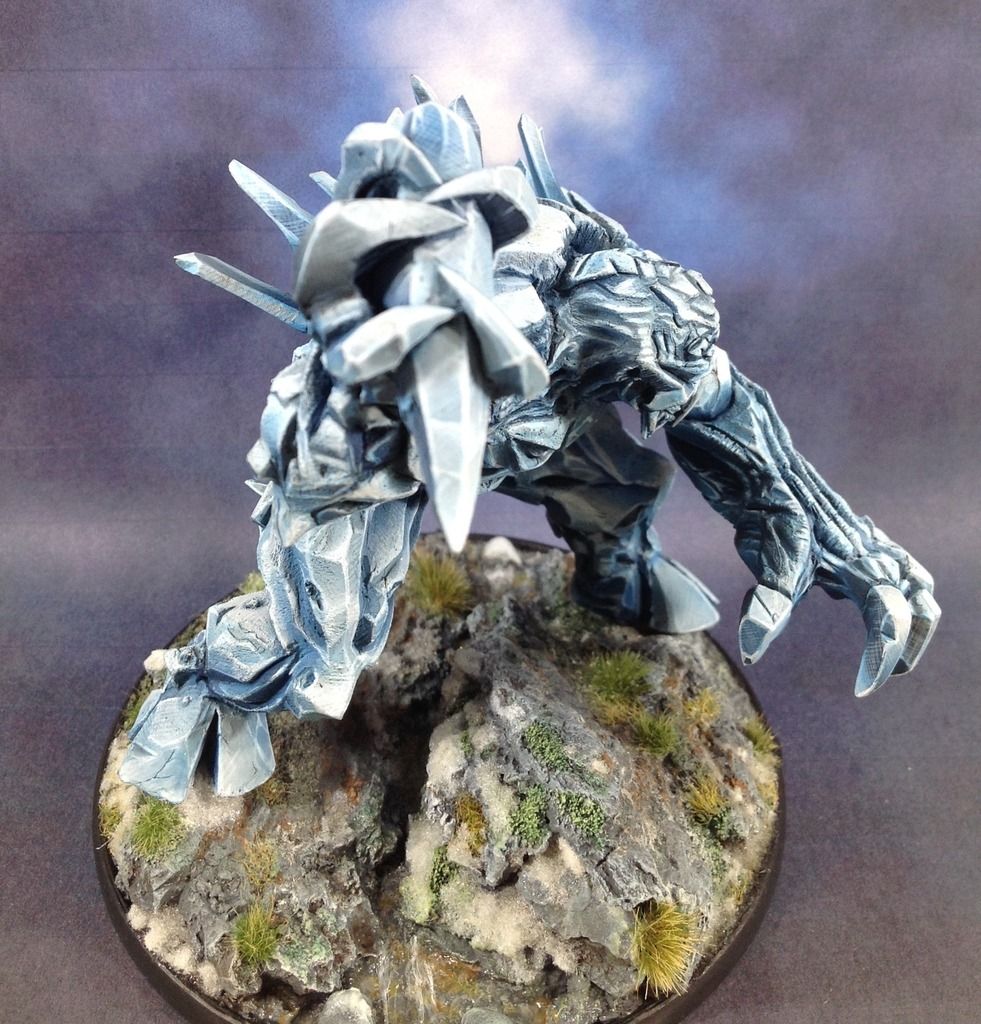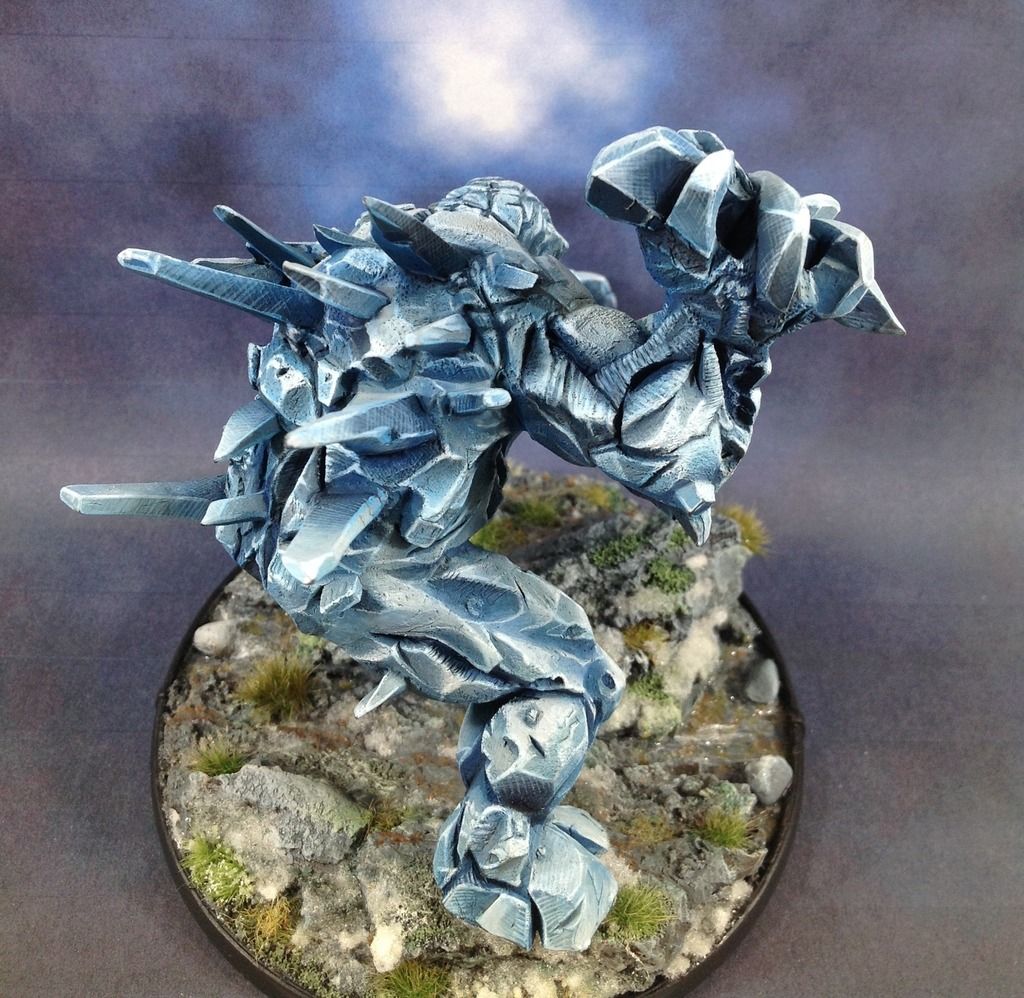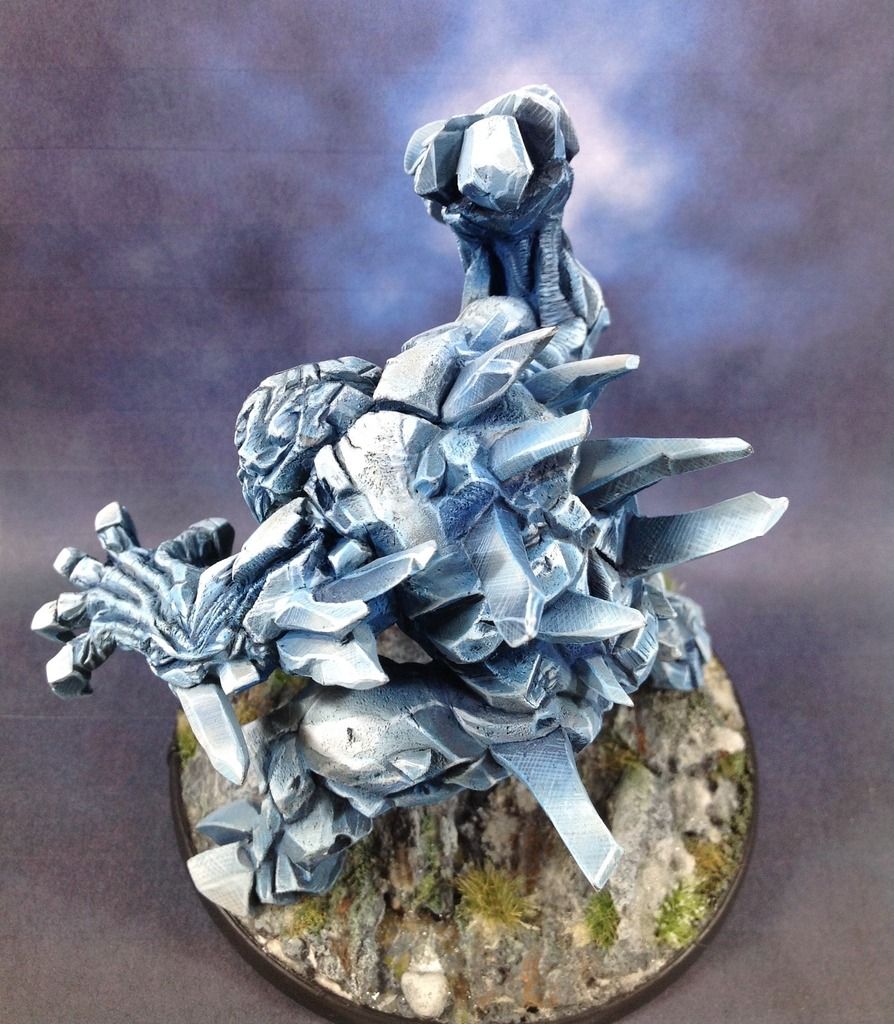 I have also the started construction of a Darklands specific gaming table that will incorporate hills, a river, woodlands, Byzantii monuments and a Temple emerging from a cliff face.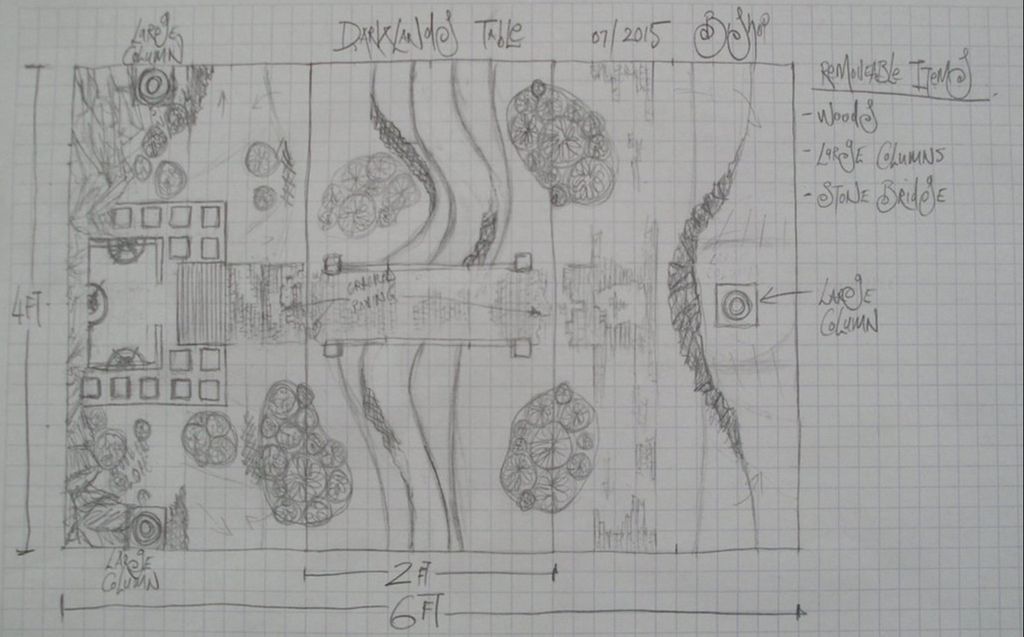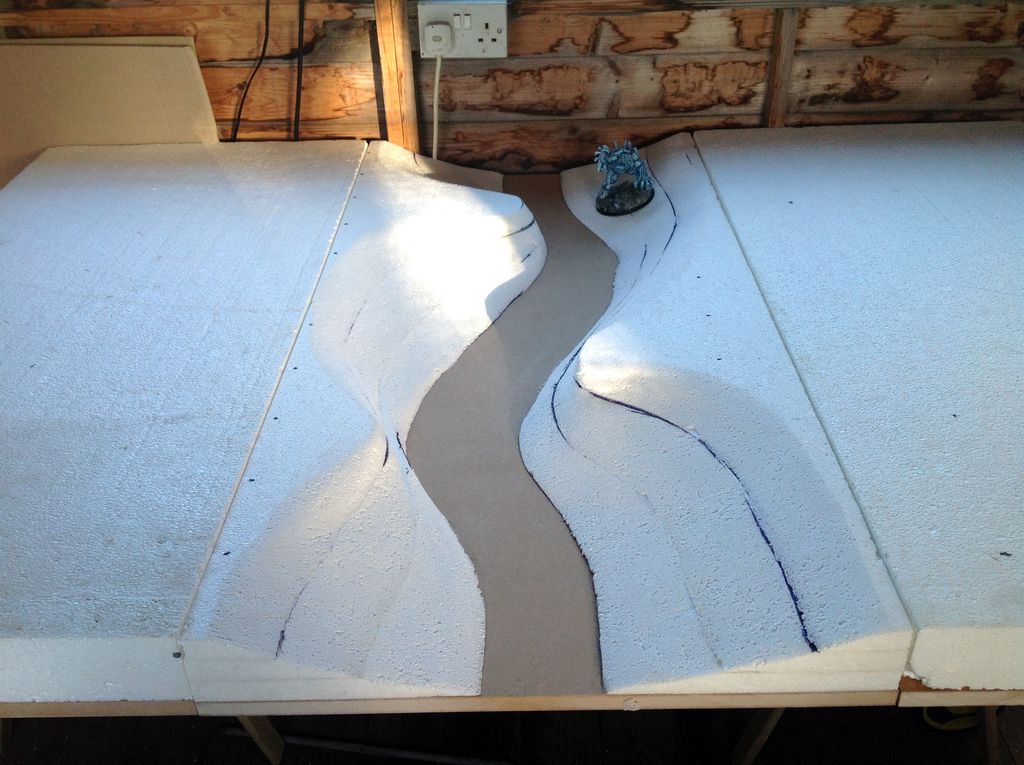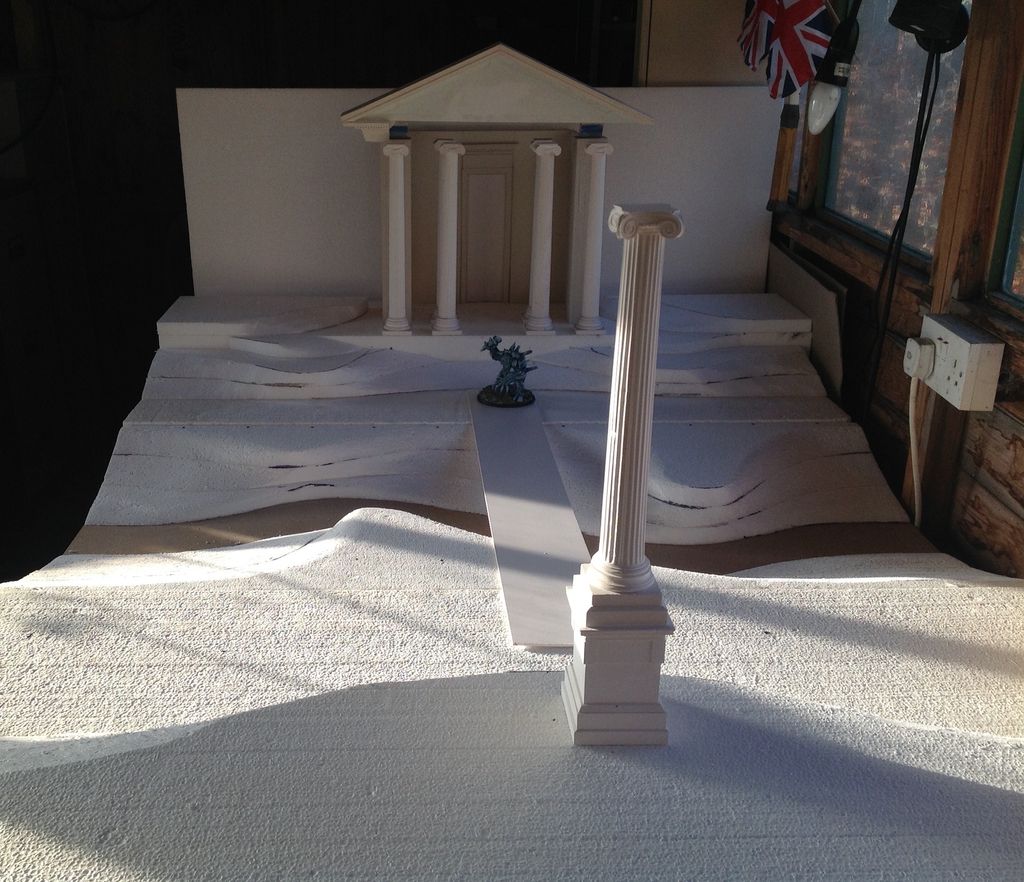 Thanks for reading.