Sorry, couldn't resist.
So, a second Troll unit needs to be different. So hammers and some armour I think. Still in keeping with the Darklands look and trying to mimic Allan Carrasco's fantastic style as much as an amateur can!
I sculpted a few hammer heads last year. Here is the first one now attached to a hand and sculpted haft. The head was magic sculp and the haft pro create. I found pro create hard, which made it difficult to work with, so I mixed it with magic sculp for the rest of the work.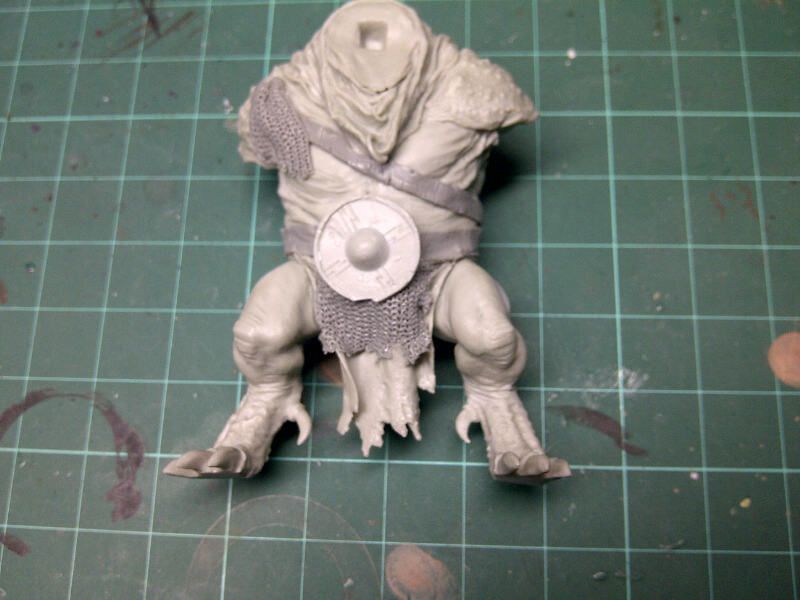 I tried to make the leather the same as Allan's work on Vortun. Not bad for my first attempt. Ever! The chain mail was sculpted as a flat sheet with a blunted pin then added to the model. I hope it looks better when painted!
As you can see, I need to figure out how to sculpt the buckles next!