I have finally put a brush to my first Darklands model, and I thought I would put a pic up here, with the aim of showing that not everyone who is painting these things is a world-class master painter! (And hopefully give some hope to the rest of us that the models can still look good with a simple and far-from-expert paintjob).
I have undercoated 4 Angelcynn models - 3 Duguth and 1 Wiglere, and made a start on the first Duguth: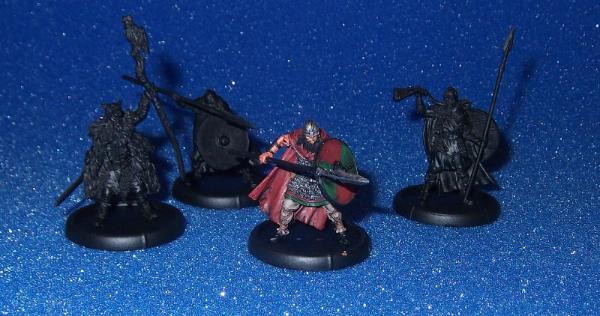 I am aiming for a dirty ("dark" ages?) kind of style, so heavy washing, think it's looking okay thus far, will be interesting to see how it goes on bigger models like the Trolls.