Hi all, finally decided to have a go at this online lark. Basically been lurking and watching all the wonderful posts on this forum and thought id throw my hat in the ring. You'll have to bear with me tho as i've never posted before (technology gives me the willys haha) so this could be a really long journey full of bad pics and links that go nowhere. I'm gonna try and document my foray into the world of Darklands. Fell in love with the minis at salute came straight home and joined the kickstarter with the intention of forming a Formoraic host. Now that's over i'm awaiting my box of resin goodness to arrive with not only Formoraic but Byzanti also and some Norse thrown in too...ooops. After going mad on the website i sat back and realized i've never painted anything that wasn't wearing power armour, this could be a problem. So i dug through my resin cupboard (its amazing how much builds up over time) and found a suitable mini to practise on. So this is where i shall begin, do not fear tho as many Darklands minis will be on their way. Please feel free to offer advice/tips ect (be nice tho). One last thing before i try and upload a pic, i am possibly the slowest painter in the world, seriously it takes me forever, i also get distracted with new minis so ill probably be jumping around allot. Anyway lets get this party started.....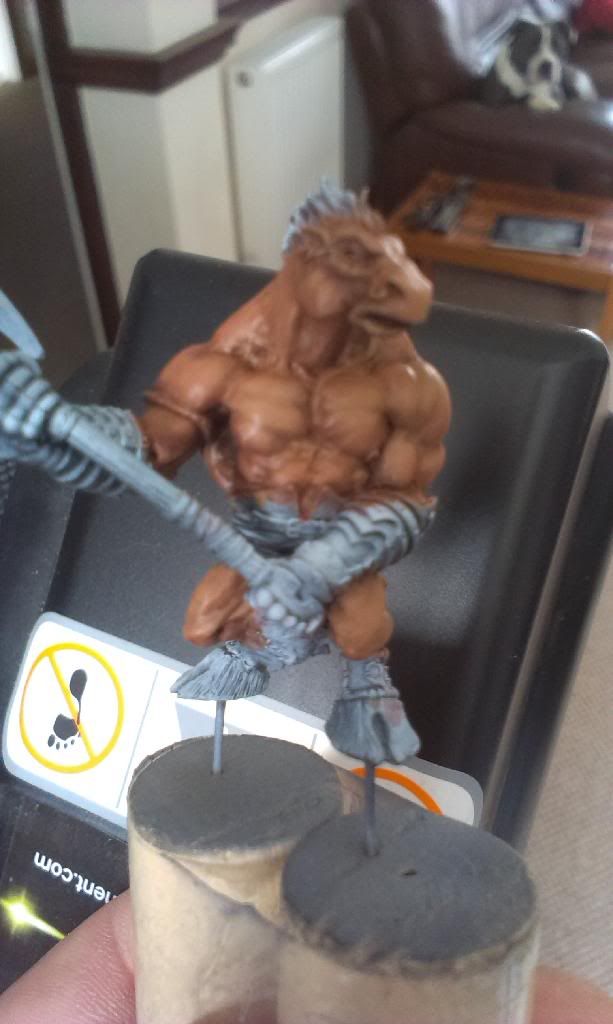 thats the beginning of the bad photos haha....some more work done...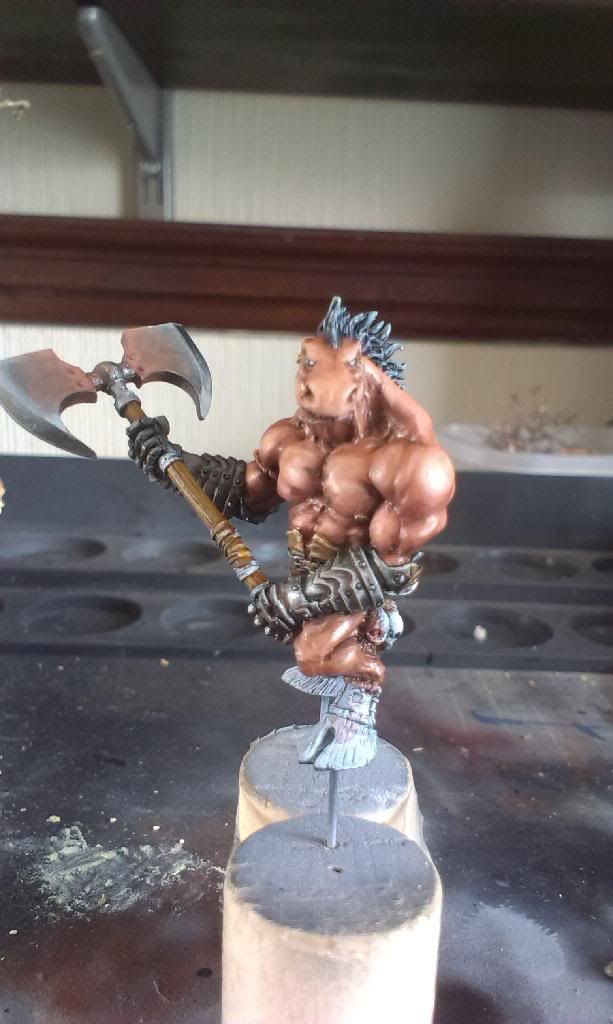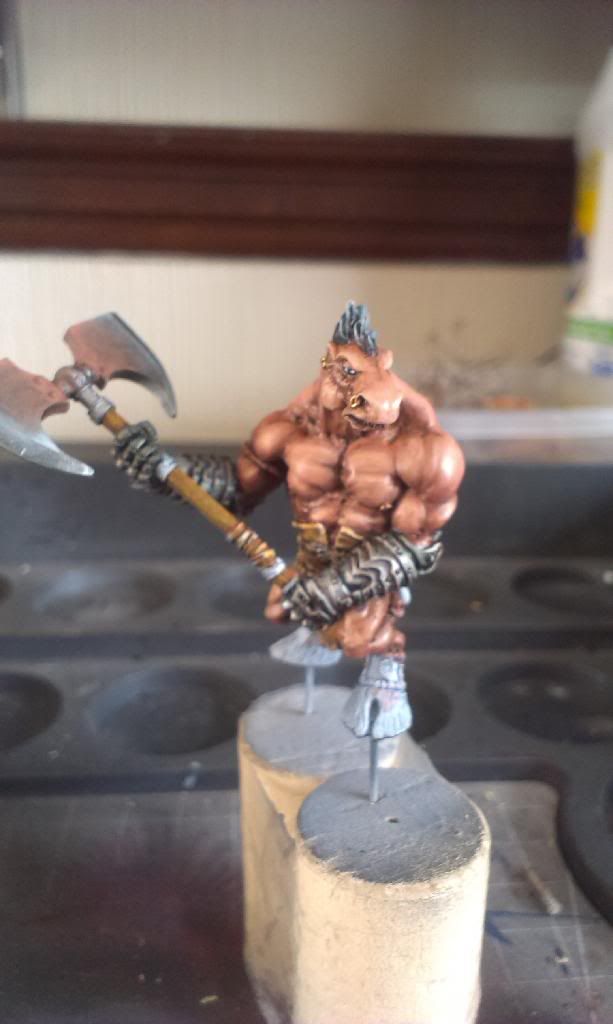 i then decided that i needed more pressure so i thought id give a display base ago, having never tried it...hey it could be fun right
Anyway thats all for now i think, see how bored you all are before i continue haha. Got another display piece in mind for Brythonaid and my first Formoraic member on the way, Brunchaath the Vile come on down.....