Hippo Hippo HOORAY
(It's cool to be Hippo)
Here's Onumo, that came onto my workbench and just got...done...making many much older models envious as they stand around in base coats, or partially assembled, waiting THEIR turn to get my attention...
Soon...
Onumo is rightly angry that his river is nearly dry...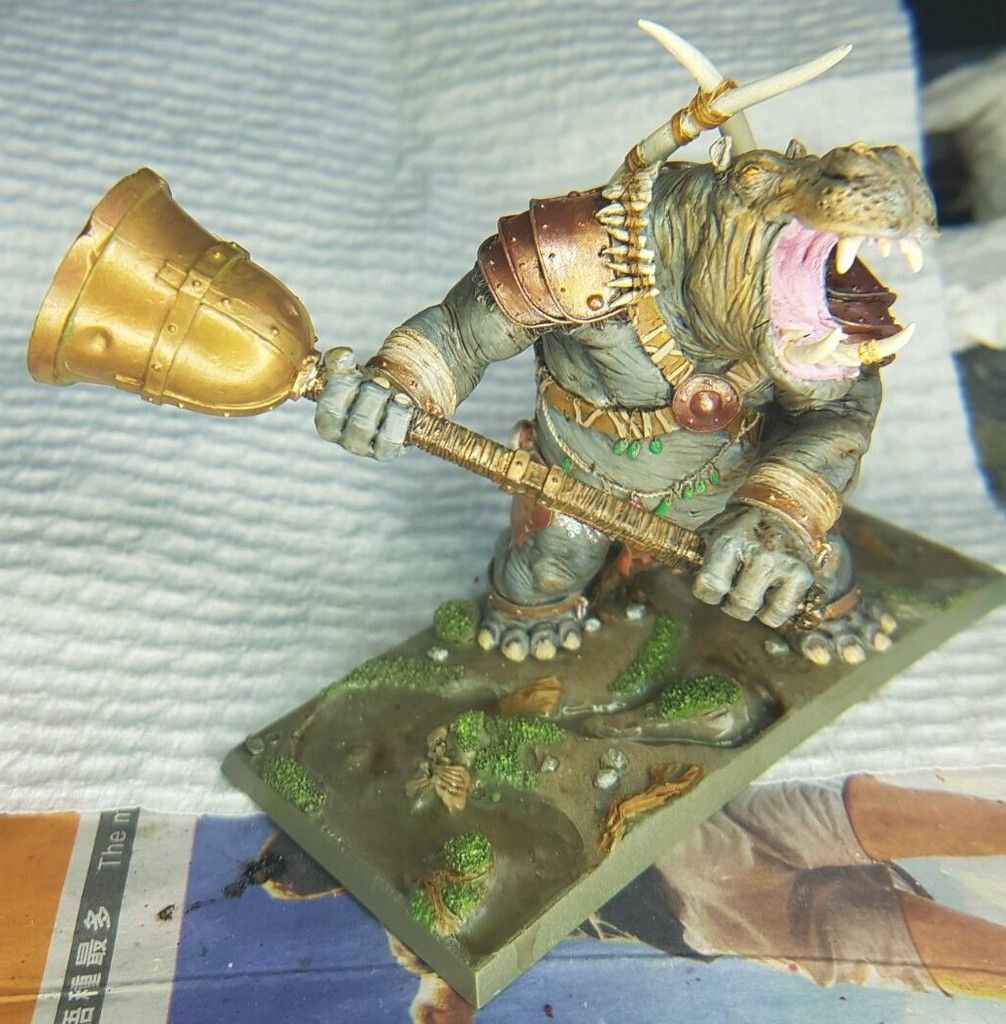 Is that the first Onuno here?
PS apologies for SHOCKING bad photos...