Posts: 205
Joined: Thu Nov 08, 2018 12:39 pm
Looks like I've got some reading and some modelling to do.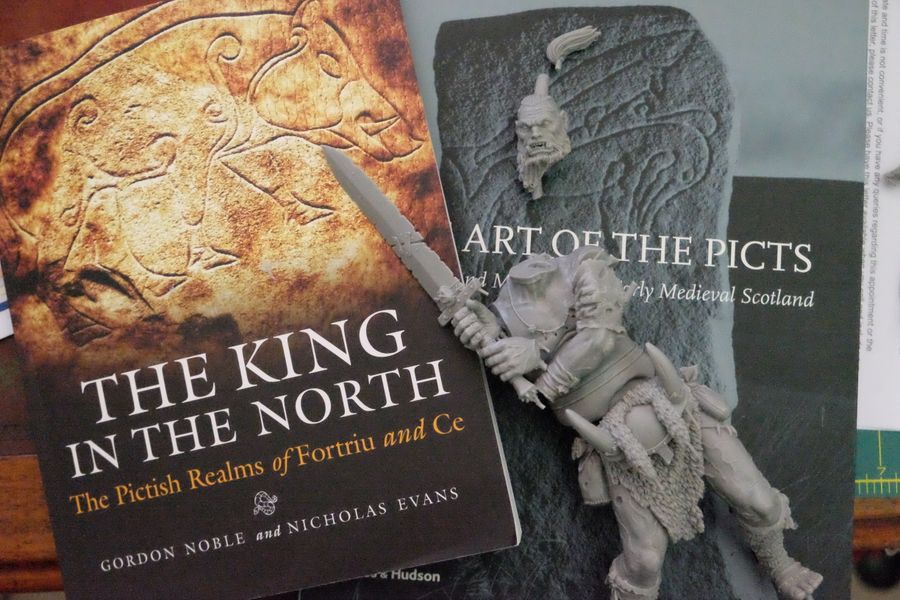 Posts: 1241
Joined: Fri Feb 19, 2016 10:09 am
NIce!
One Hundred Minis Challenge 2018 - 127/100
One Hundred Minis Challenge 2019 - 128/100
Very cool. Where did you get them from?
I've been trying to read up on pictish history & mythology, but good information appears to be sparse.
Don't buy drugs. Get famous enough and they'll give them to you for free
Posts: 205
Joined: Thu Nov 08, 2018 12:39 pm
Amazon. I dare say you could get them from Book Depository for delivery to Aus.

'The King in the North' has only been published this year. It collects together half a dozen papers that have been published in various archaeology journals (mainly Antiquity) over the last five years or so as part of a major project, editing them for a popular audience. As such, it lacks any degree of writing flair (which the university system discourages) or narrative arc but it does give the most thorough and up to date state of our knowledge on Picts in quite some time and this is brought together in the introduction, which, alone, is probably worth the tenner I paid for the book. There have been notable developments in Pictish studies over the last decade or so, which I confess I was unaware of. Gone, for example, is the longheld (but always suspiciously particular) belief that the Pictish language was unrelated to anything else. Consensus now seems to be that it was a Brythonic language (like Cornish and Welsh), which makes a lot more sense to me.

The art book is an older one - 2004 (although I still find it weird to describe anything in the 2st century as old - I'm pretty certain it's the future, otherwise everything in my childhood lied to me). It's still regarded as a definitive study and, at the very least, it will provide good inspiration for banner designs.
Awesome. Thanks.
Sounds like i'll be adding some books to my shopping list
Don't buy drugs. Get famous enough and they'll give them to you for free
---
Who is online
Users browsing this forum: No registered users and 32 guests