Due to popular demand I'll post my latest battle report of a fun, but sadly unfinished game of Darklands.
The game was between me and my buddy Dinzi about 2 weeks ago. Due to our collections being in early stages, we had to settle around 980 Gold for our hosts to avoid the need for proxies.
The Érainn also had no sorcerer at their disposal, so I didn't field one either.
Let me begin with the hosts:
My Jutes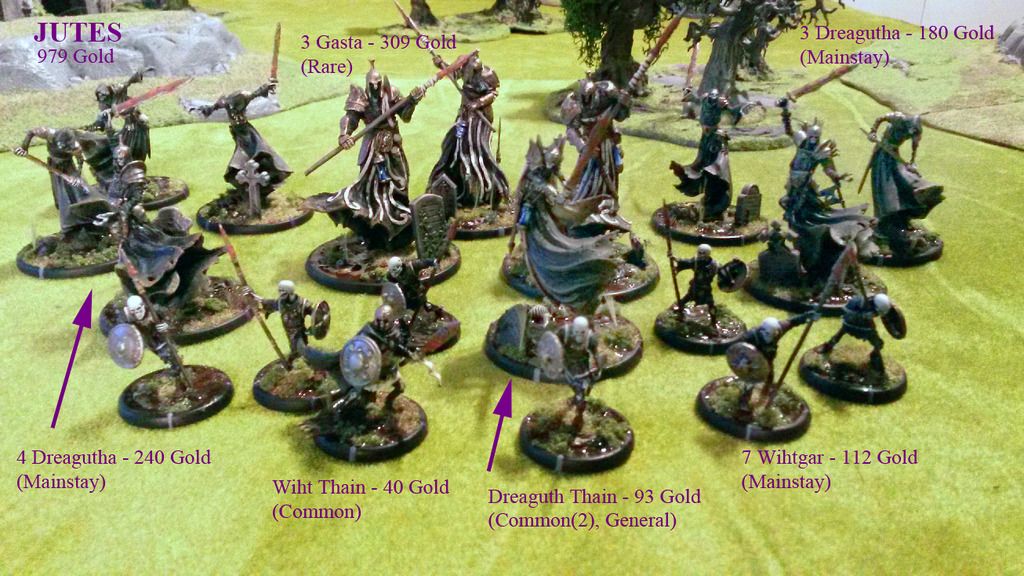 The general commanded the Gasta and the big unit of Dreagutha, the Wiht Thain led the rest.
Dinzis Érainn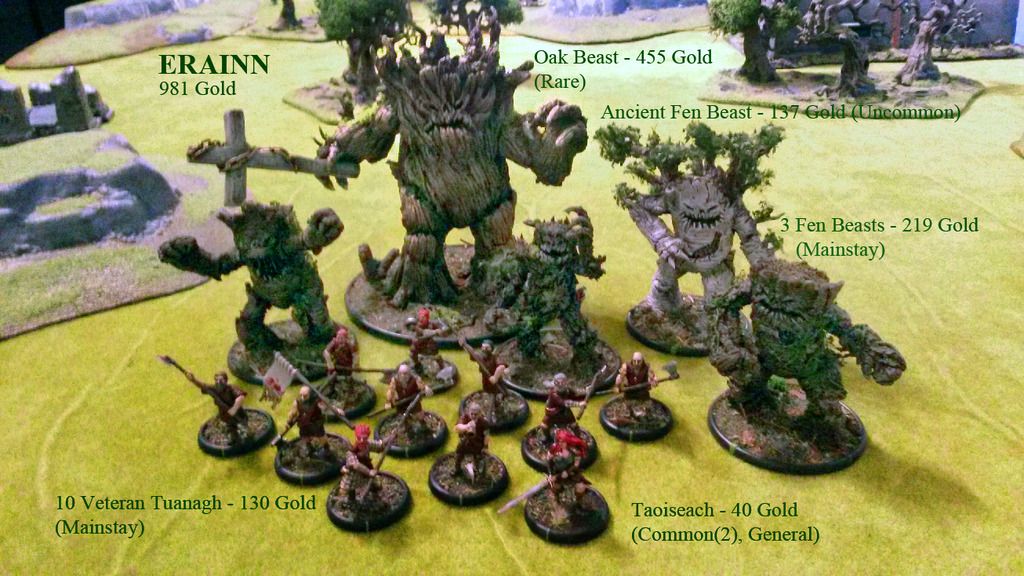 The Fen Beasts followed their ancient, the other were placed under the generals command.
The Field
Due to our time shortage we went for a straight forward set up on the short edges of a 48"x72" board, as we feel movement plays a bigger role that way.
That being said, I REALLY like the set up from the rules