So I've chosen Norse as my project and picked a small, simple force that I can pit against another small monstrous infantry force to introduce some friends to Darklands. This consists of:
Eiric - Steersman 82G
Troll unit of 5 inculding champion 414G
Total 496G
These have all been trimmed, cleaned, assembled as far as I can without causing obstruction, gap filled with greenstuff and primed with Vallejo acrylic polyurethane primer through an airbrush. 3 of the trolls are basecoated with VMA camo light green with a VMA light grey belly. A 4th troll has a little VMA dark earth mixed in to the same green to provide some variation in the units colour and much more dark earth added to create a brown coloured belly. The silver colour on the weapons is VMA steel but I only put it on to test it as it was a new purchase, it will get painted over later.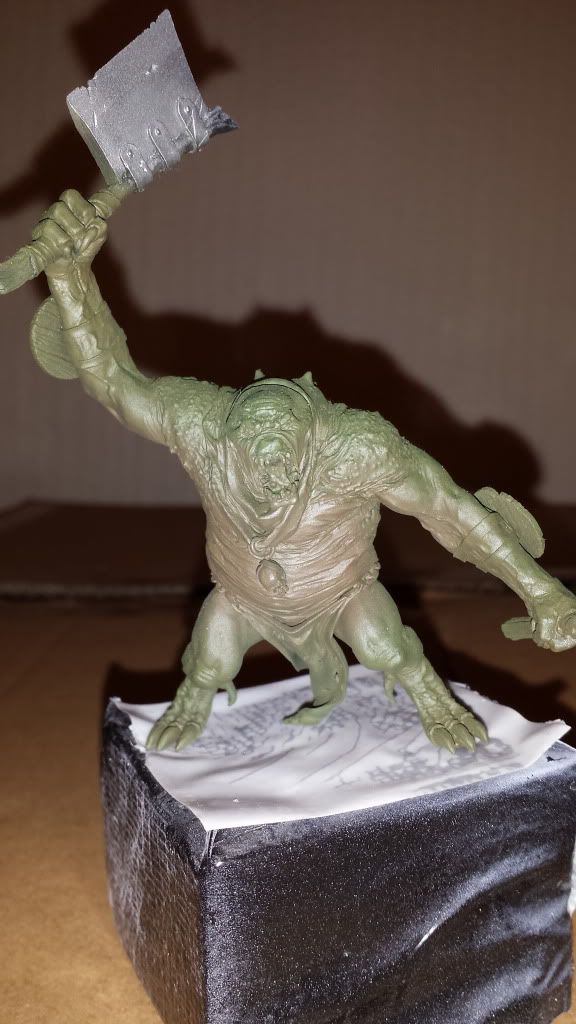 The 5th troll and Eiric are still just primer.