Starting a small Fomoraic force for Zeds challenge.
Kraan (as a Tain of Baalor with Shield) 85 gold
3 Srónax (no upgrades) 255 gold
1 Feleox 161 gold
For a total of 501 gold.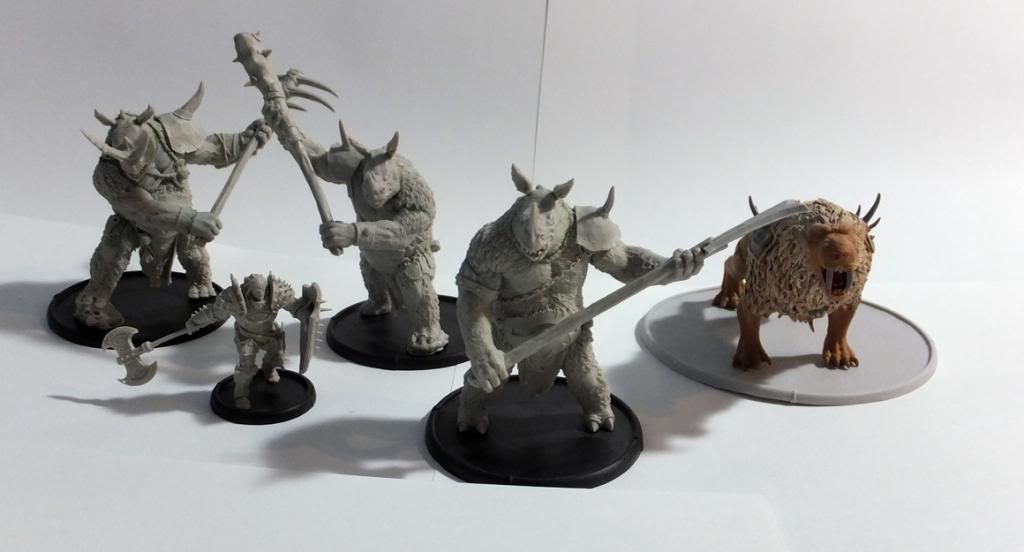 As you can see, they're all assembled, and the Feleox already has a basic bit of paint applied.
Now to see if I can actually finish this before the end of the year.